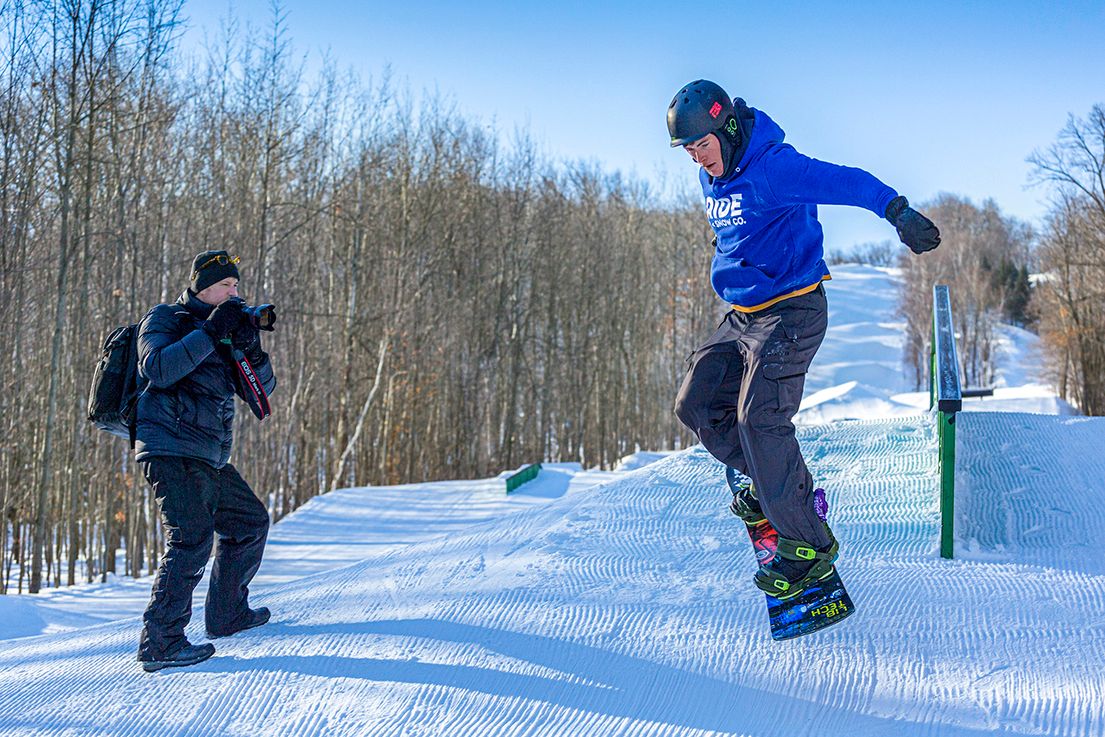 Why hire Shawn Harper for your next photography project?
Shawn will tell you that his images say it best. But if you want more reasons, consider the following:
Not just experience, experience to get it right the first time. Over his 25-plus years as a professional photographer, Shawn has worked with some of the largest ad agencies in the world and for companies across a range of industries, from food and finance to hi-tech and healthcare. He's also shot on location throughout the Midwest and around the country.
Why do clients return to him again and again? Because they know they're getting a meticulous pro who comes prepared for a shoot, keeps the day of shooting moving efficiently, and follows through with carefully prepped, artfully edited final files.
A state-of-the-art, 9,000-square-foot studio for an exceptional project environment. Shawn has one of the most impressively equipped studios in the area. It includes 5,000 square feet of available shooting space to accommodate everything from multi-room sets to the smallest tabletop work.
There's also a fully functional kitchen. And if you need to get away for business, you can work comfortably in the on-site conference room. All this plus you can come a day or two early to take in the attractions of Madison, Wisconsin, a perennial favorite on a variety of "best cities" lists.
A ceaseless fascination with the craft, an endless drive to improve. Photography is more than a job for Shawn. When not shooting for clients, he's still at the studio working on a pet project. You might even find him taking portraits of Civil War reenactors at Gettysburg or Antietam.
And if he's not taking photos himself, he's absorbing the work of other photographers. This kind of love and dedication to his craft drives him to continually improve. There's always a better way to capture a shot. Shawn never stops looking for it.